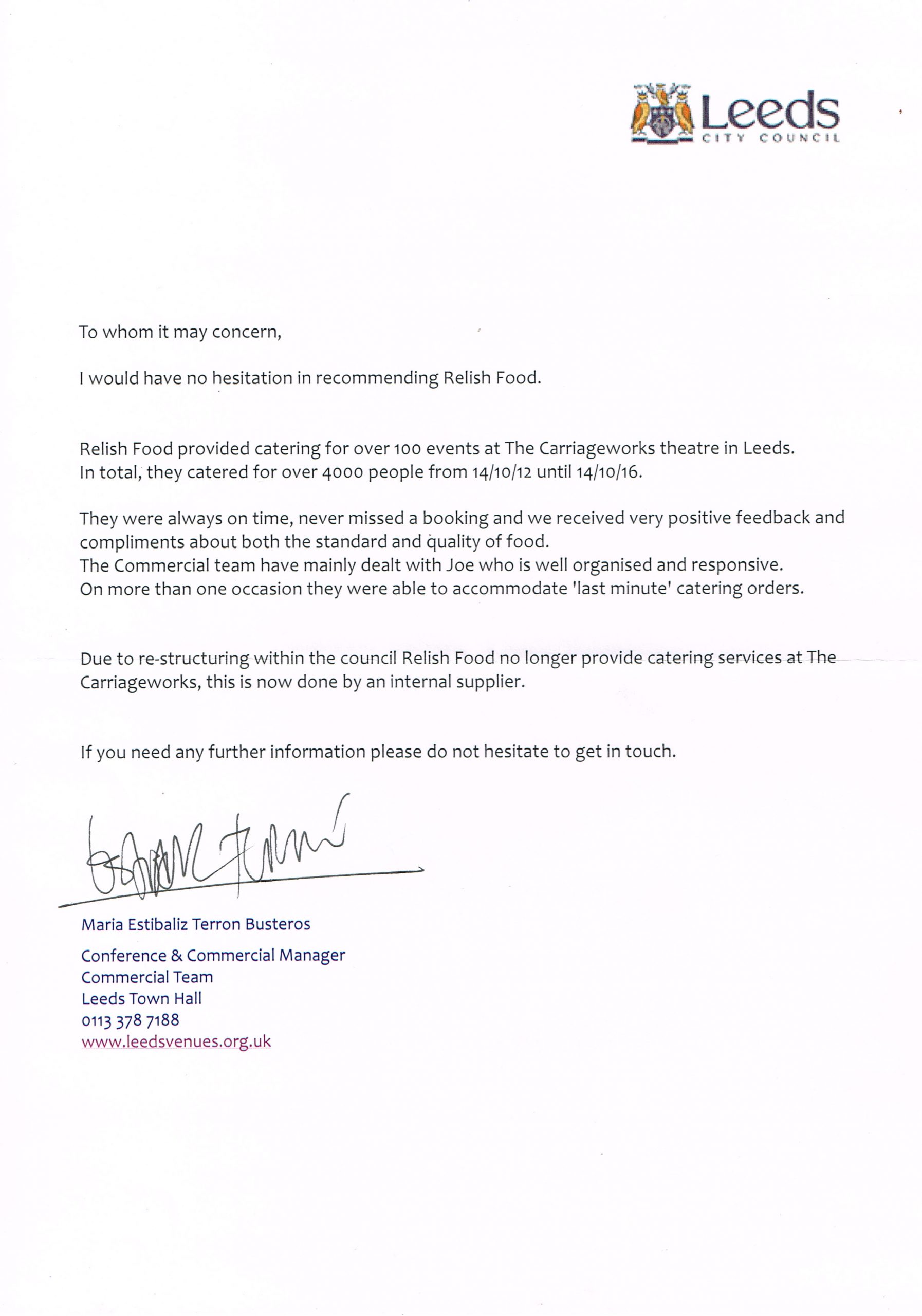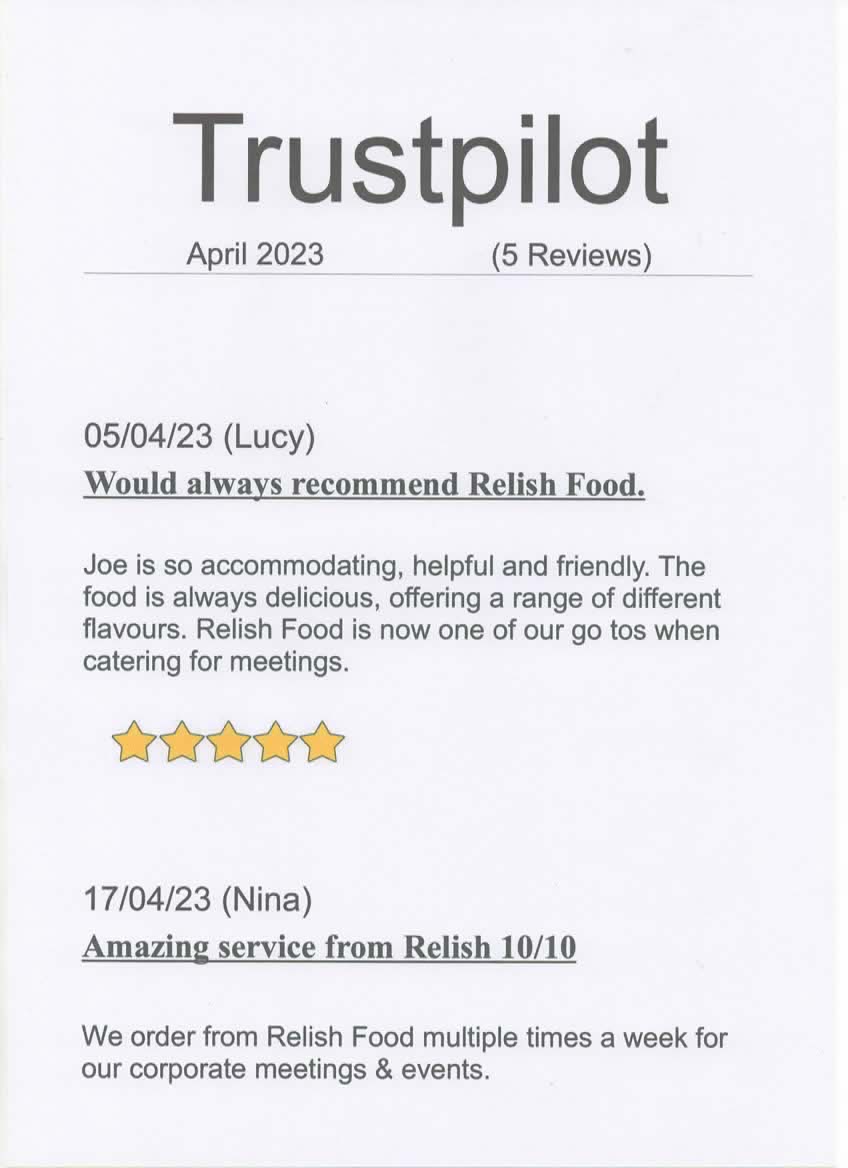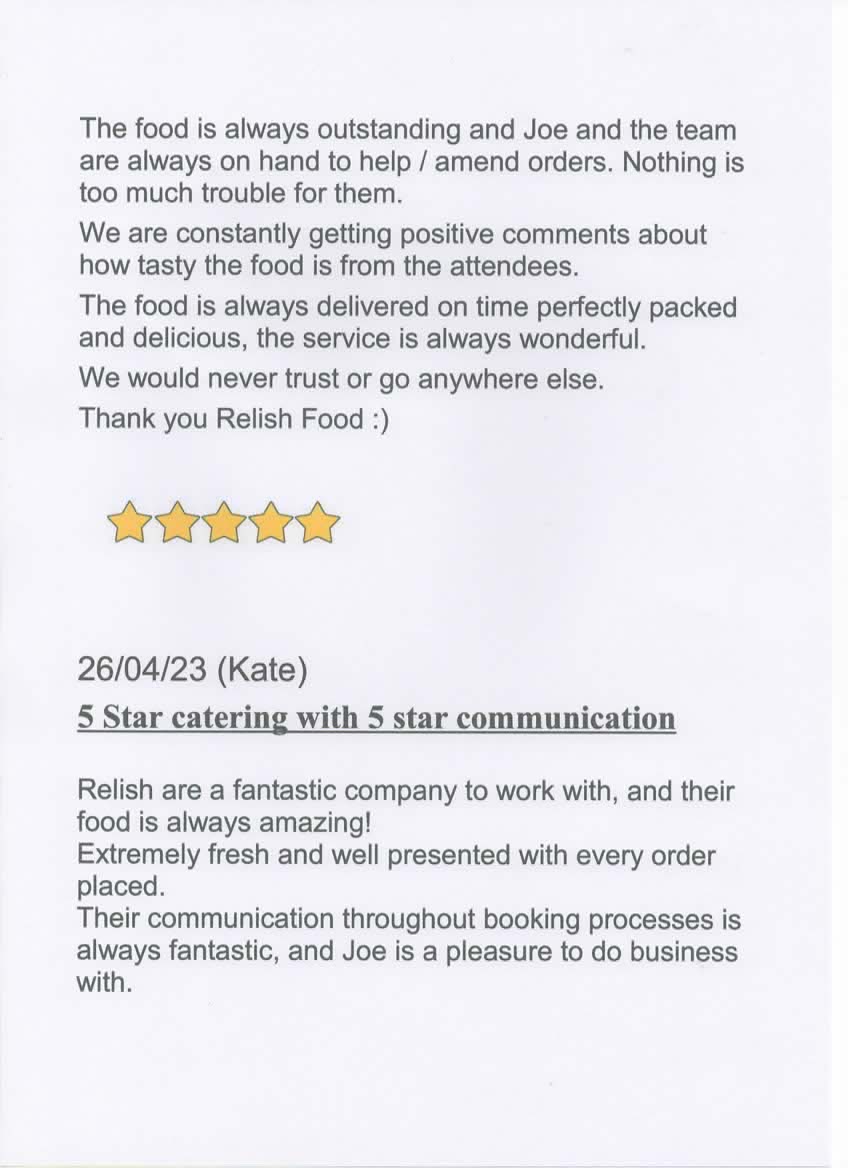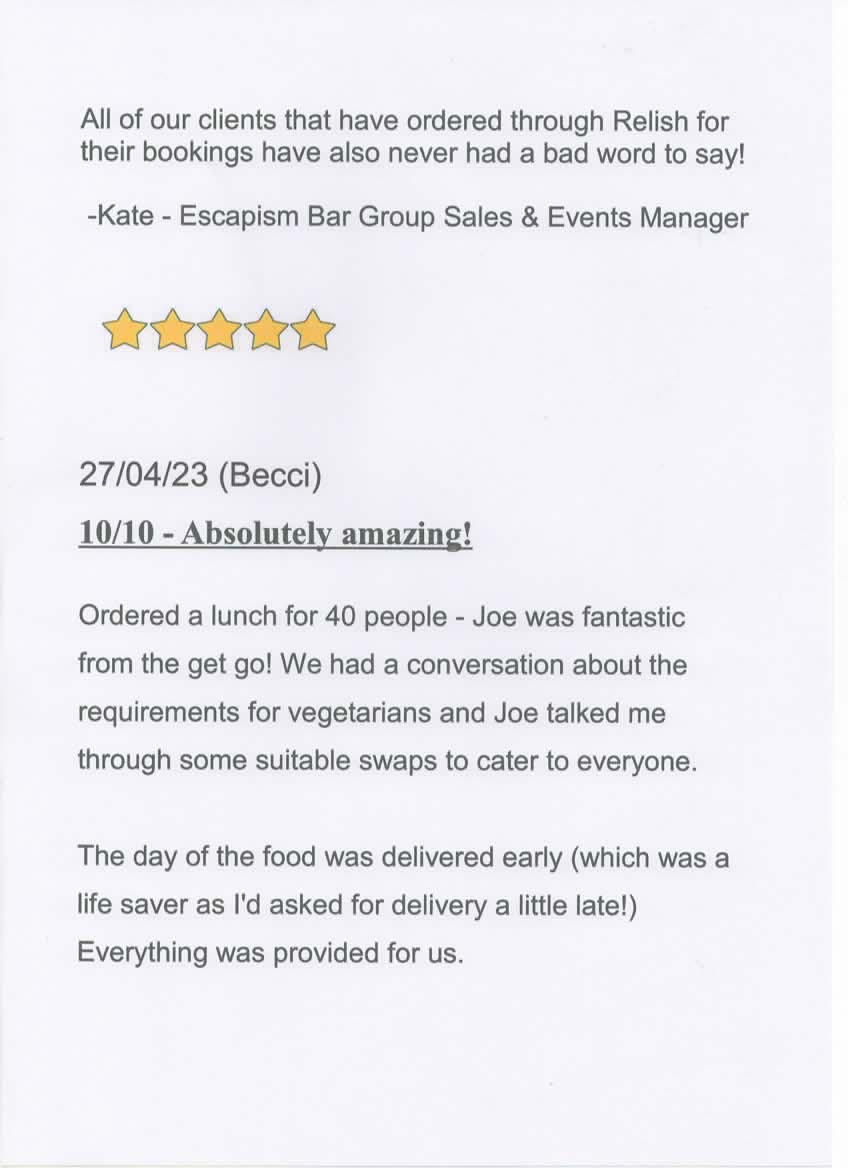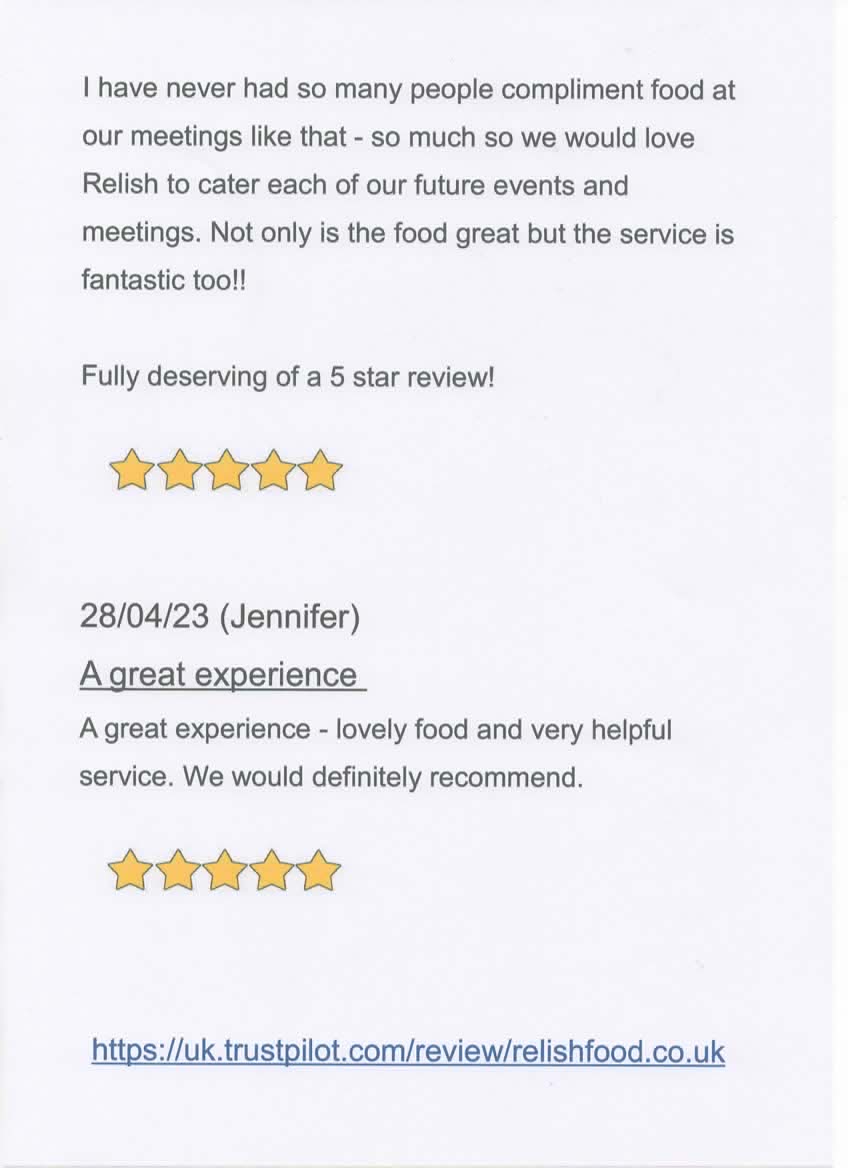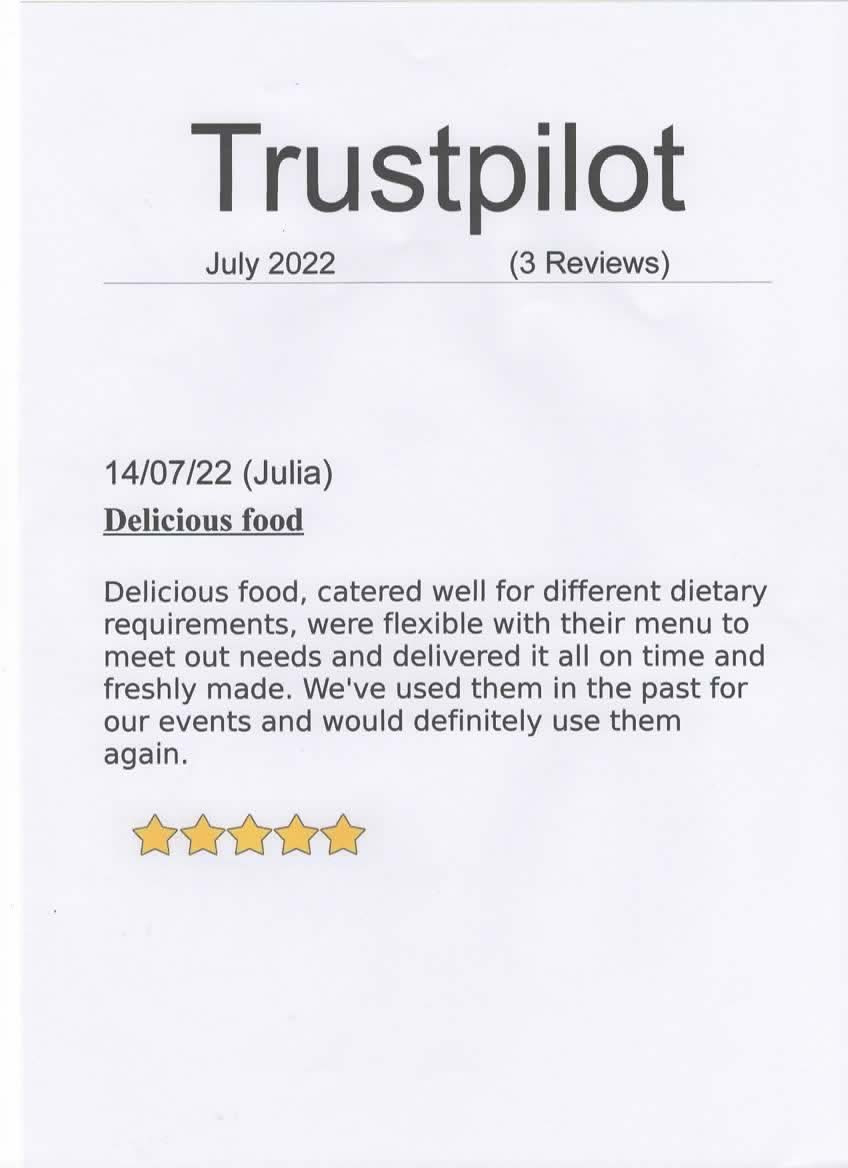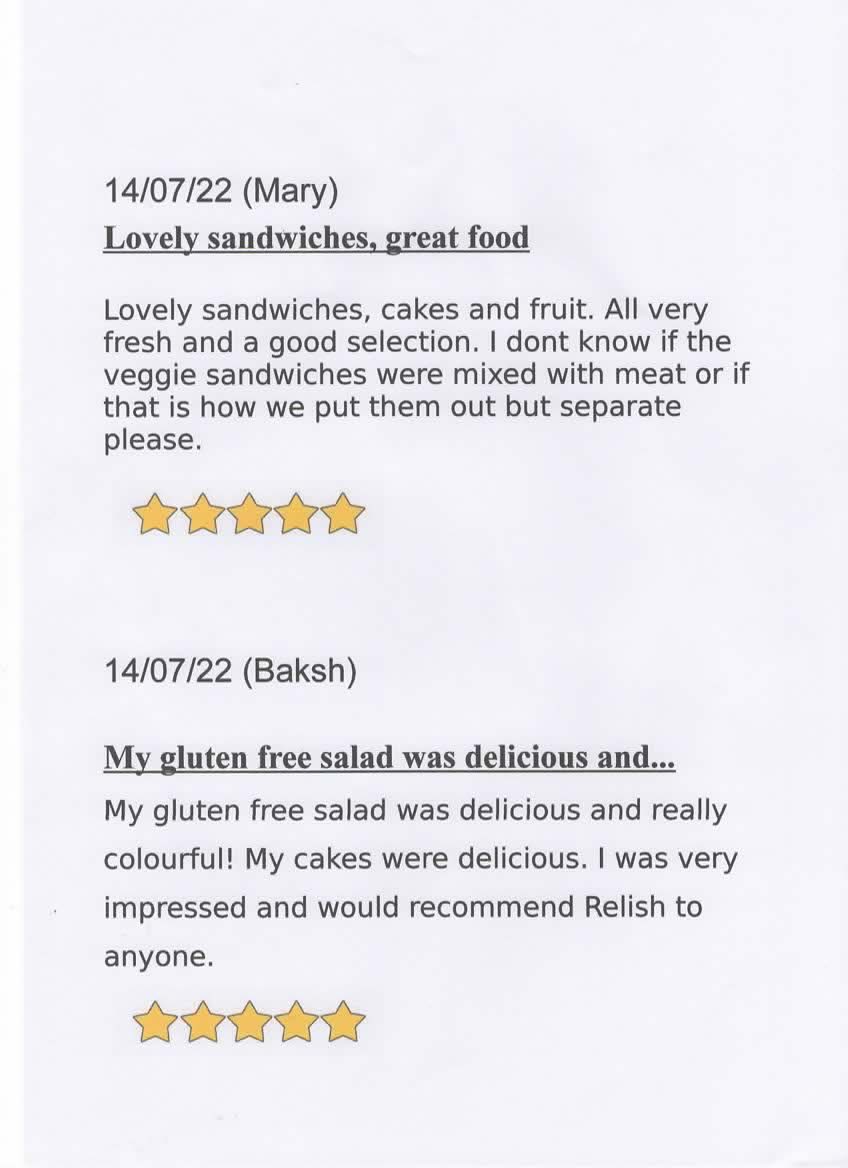 Trustpilot
June 2022 (3 Reviews)
03/06/22 (Becky)
Delicious homemade food by a super friendly team
Thanks so much for our lovely food. Joe and his team were amazing! The food was so fresh, delicious and they were able to cater to specific dietary requirements whilst keeping the food creative and delicious. They are a lovely team, gave a friendly, genuine service and were happy to help on short notice. Thanks again and we'll definitely use again!
21/06/22 (Dave)
A great experience all round
A great experience all round. Great communication, efficient and friendly service, and most importantly delicious food. We particularly liked that the trays are collected for re-use, thereby minimising waste and impact on the environment. We also received positive feedback from the guests we invited to the event.
23/06/22 (Andrew)
All i can say is outstanding food…
All i can say is outstanding food excellent service .good variety of food for vegetarians and non vegetarians.
https://uk.trustpilot.com/review/relishfood.co.uk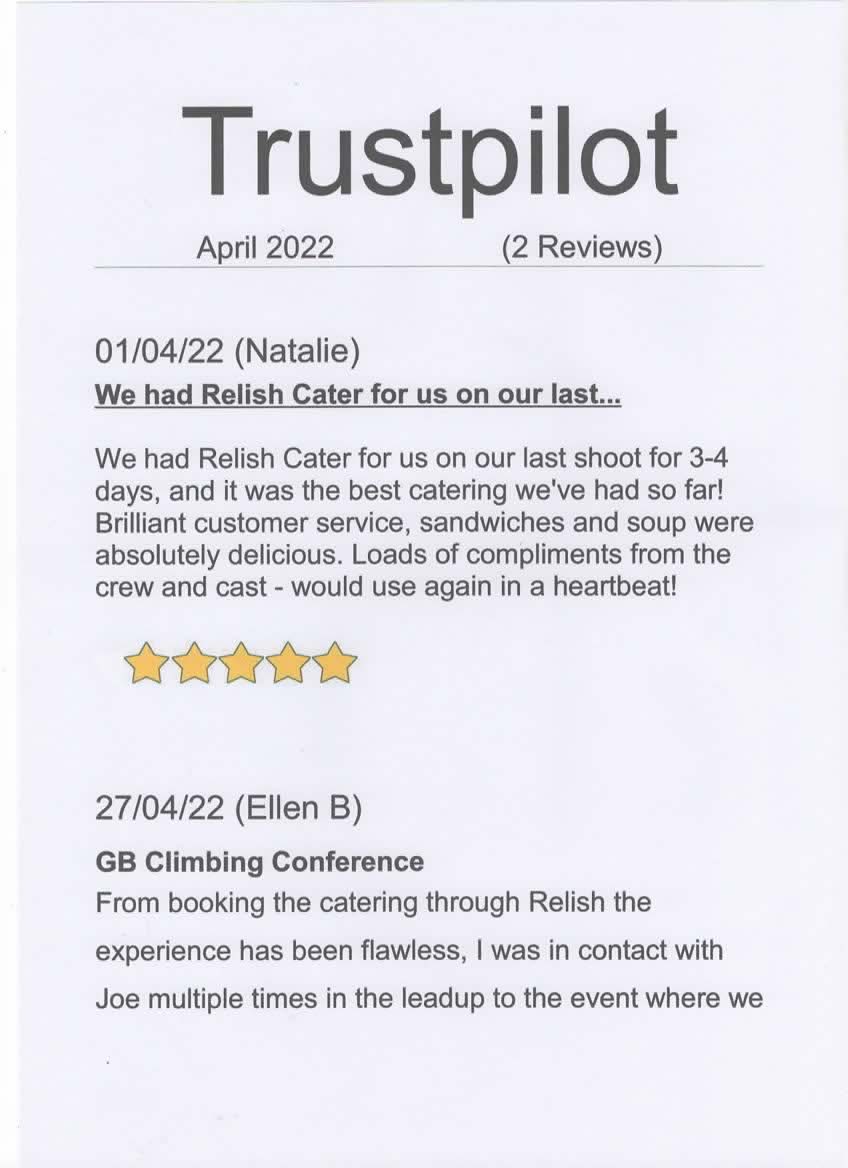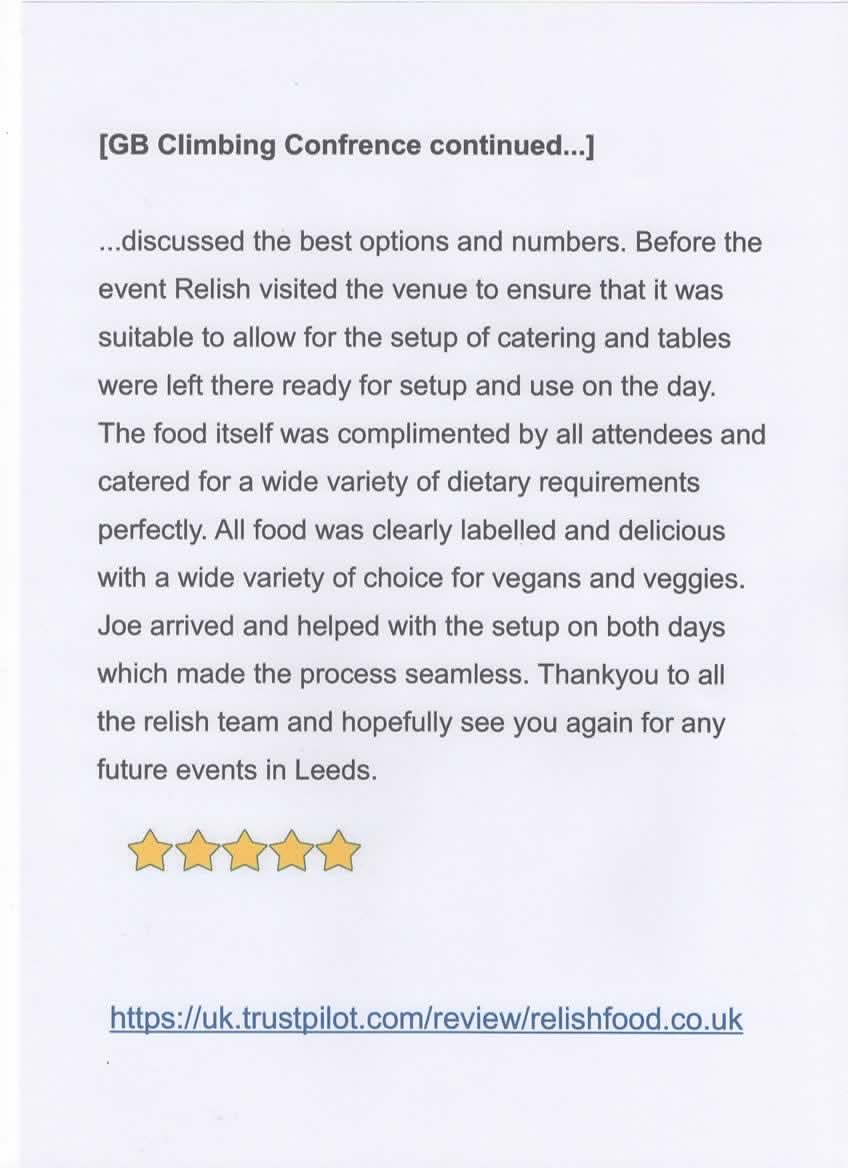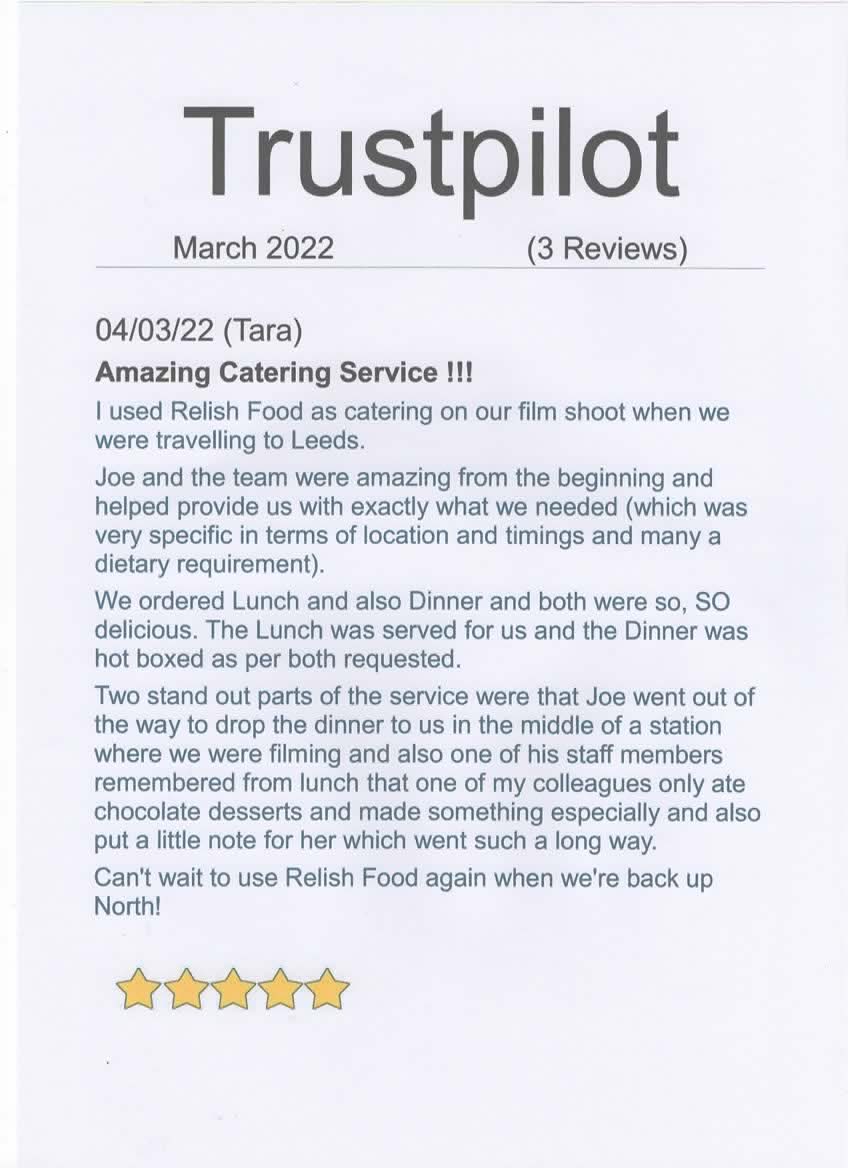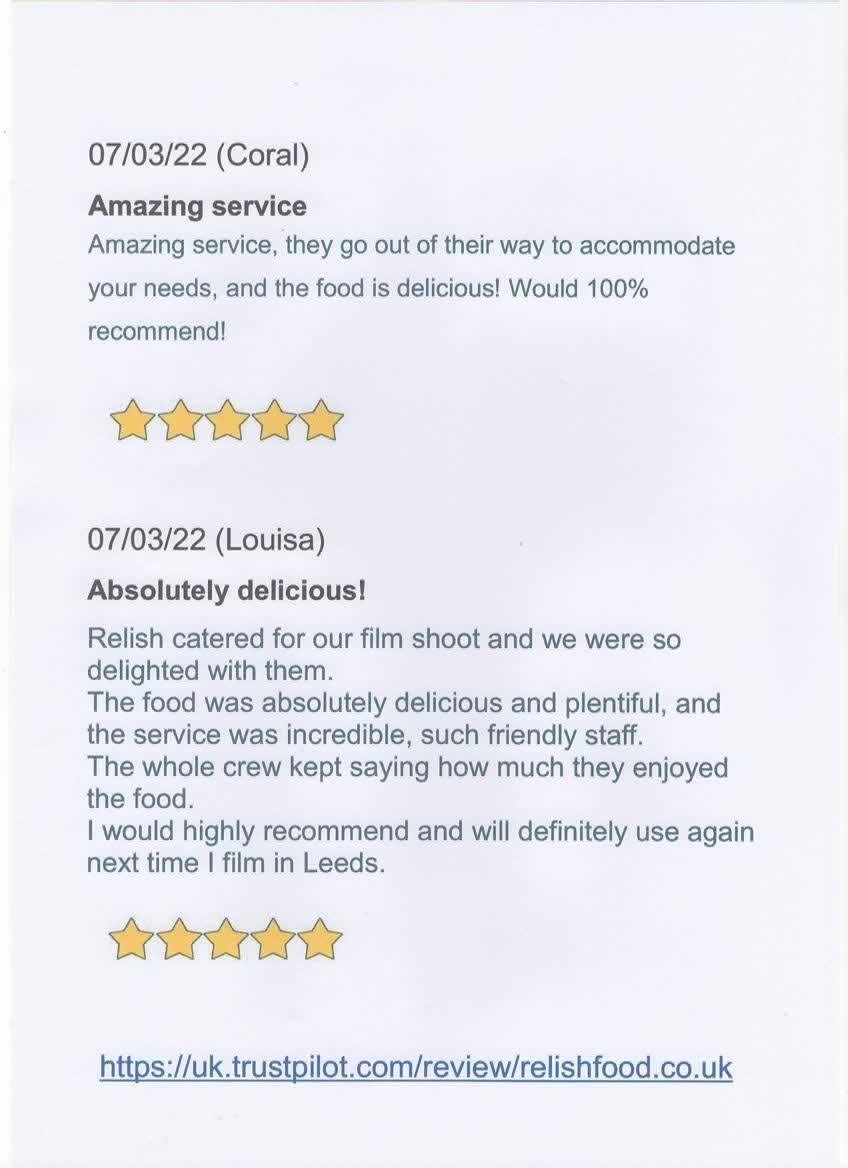 Trustpilot
Q3 2021 (3 Reviews)
14/12/21. Laura Linck
Joe and his team were great and delivered a feast for our last minute Spanish themed Christmas Party! The food was delicious and will definitely use them again for our future events.

22/11/21. Kate
The team at Relish food were fabulous. Organised, calm and cheerful. The food was delicious. One of hte guests at our launch wrote to me to say: "I have to say your canapés were amazing .. the best I can remember …" I completely agree, mouth watering food.

11/10/21. Lauren C
Relish were very accommodating with our request for only vegan or veggie catering for an event we were holding. We were keen to try them out as we were impressed with their sustainability commitment. They didn't disappoint. They delivered the catering on foot and even came over the next day to collect all of the plastic serving platters so they could be reused. The food was absolutely delicious – really full of flavour and beautifully presented with cute little tags to describe the food! We were so pleased and can't wait to order from them again!

Trustpilot
September 2021 (2 Reviews)
08/09/21. Howard N
Relish Food we're able to fulfil my request to provide catering for my father's wake at short notice. I can say hand on heart that all those in attendance commented on how nice the food was and how well presented it was too.
Everything was so fresh and so tasty, in truth I ordered a bit too much, but it was polished off the following day!
I would whole heartedly recommend Relish Food for any catering you may have in mind. Should the need arise I won't be looking anywhere else.

20/09/21. Maggie M
Joe and the team were excellent. Communication was very good, they helped with suggestions and they were very flexible. It was a post wedding party in the garden. Dan and Julie served both food and drink which was a great help. The food was extremely good, a cold buffet and delicious cake and fruit. Everyone commented favourably and we would certainly use them again.

https://uk.trustpilot.com/review/relishfood.co.uk